QUALITY
FONDERMAT is an ISO 9001 certified company.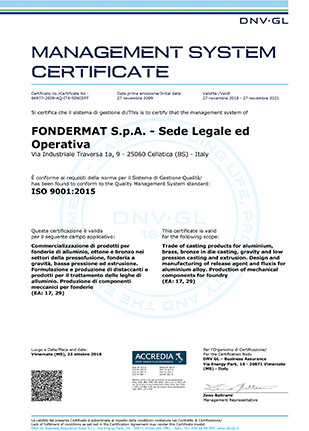 FONDERMAT's quality system is certified to ISO 9001 since 1997, thanks to the constant commitment and attention paid to every operational phase.

We believe it is of fundamental importance to give our work and products the maximum care and attention.
The quality attained is an important added-value that must be maintained and improved. It is essential for continuing to be competitive in a global market.

FONDERMAT complies with the quality system management requirements according to the UNI EN ISO 9001 standard.