FOND GAS TEST
Detection of hydrogen in alloys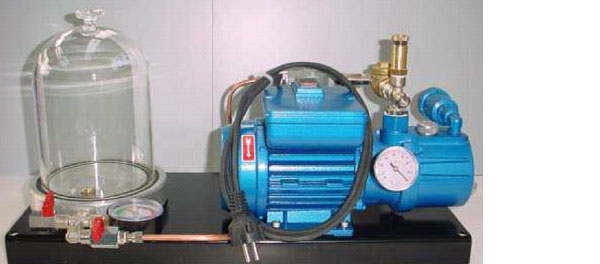 The FOND GAS TEST device consists of a vacuum pump and a bell equipped with a vacuum seal.
The liquid metal sample is allowed to solidify in a small iron crucible, under a vacuum glass bell, and once solidified, it is weighed and its density is determined.

This system can detect the presence of hydrogen. The test sample formed can be cut in half to determine the amount of gas visually.
---